Do chua (Vietnamese Pickled Carrot and Daikon)
I made an extended birthday weekend dinner of bánh mì yesterday for my husband. The "official" birthday dinner was Singapore Noodles on Saturday night. I'll share that recipe with you another time.
For the bánh mì I decided to go all out and make do chua. Bánh mì without the pickled vegetables is just not as good. It was my first time making it and I've never been great at pickling. I decided to use a very simple recipe. I made the pickles on Saturday and served them in the bánh mì on Sunday.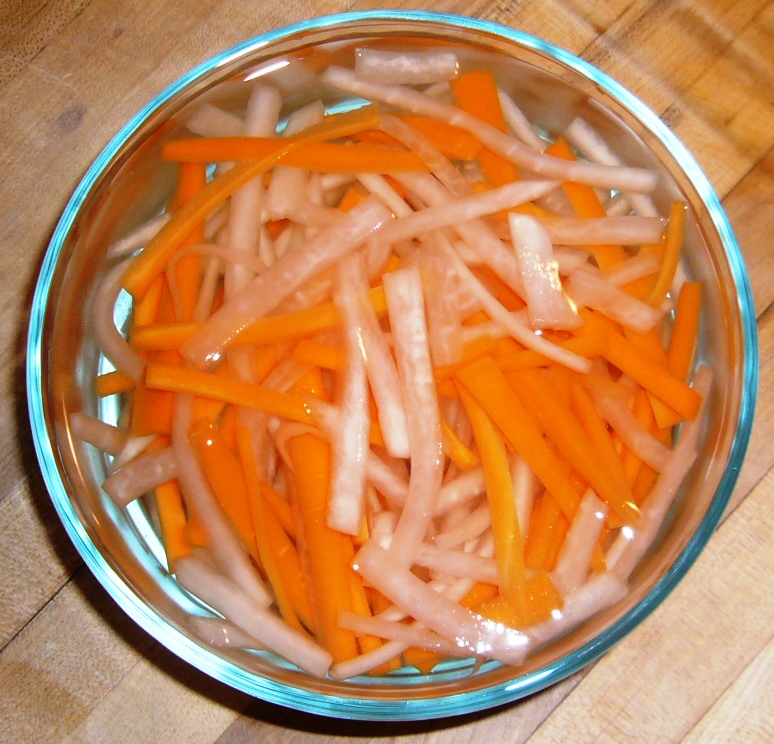 The do chua was delicious and added just the right sweet/sour note for the bánh mì sandwich. The only surprise was the pungent smell of fermentation that took over my refrigerator. Wow! Next time I will definitely store it in a mason type jar.