Clethra alnifolia "Ruby Spice" Summersweet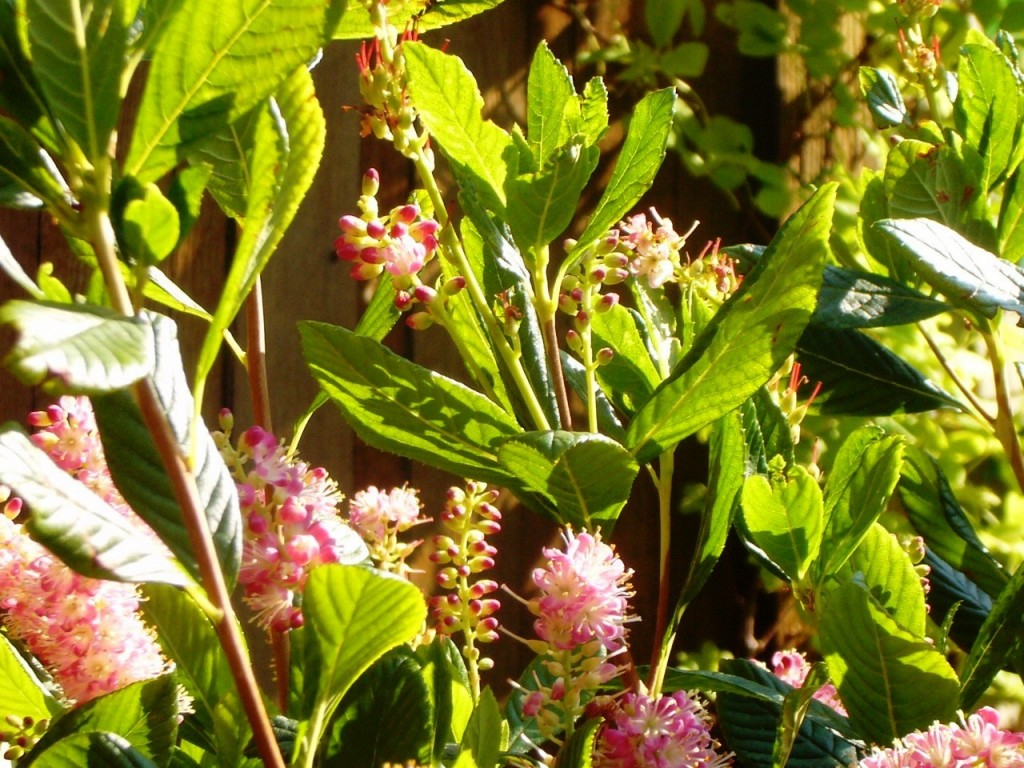 I recently found myself in Skyway on a hot day with an hour to kill. As I started driving towards Renton in hope of finding a diversion, what should I see by the side of the road but Minter's Earlington Greenhouse and Nursery! I immediately turned around and pulled into their parking lot.
I had visited Minter's once before in 2010, but didn't realize how close it was to Skyway. As I think I have mentioned before, I'll go to a nursery with anyone, anytime, anywhere. I prefer independent nurseries, but I'm not picky. Because of the greenhouse you can visit Minter's year round. Also – most things there cost less than you would pay for them in Seattle.
When I arrived at Minter's the first thing I noticed was the sweet and spicy scent of Ruby Spice summersweet, even before I could see it. It was positioned right out in front of the store's main entrance, alive and buzzing with probably five different types of bees.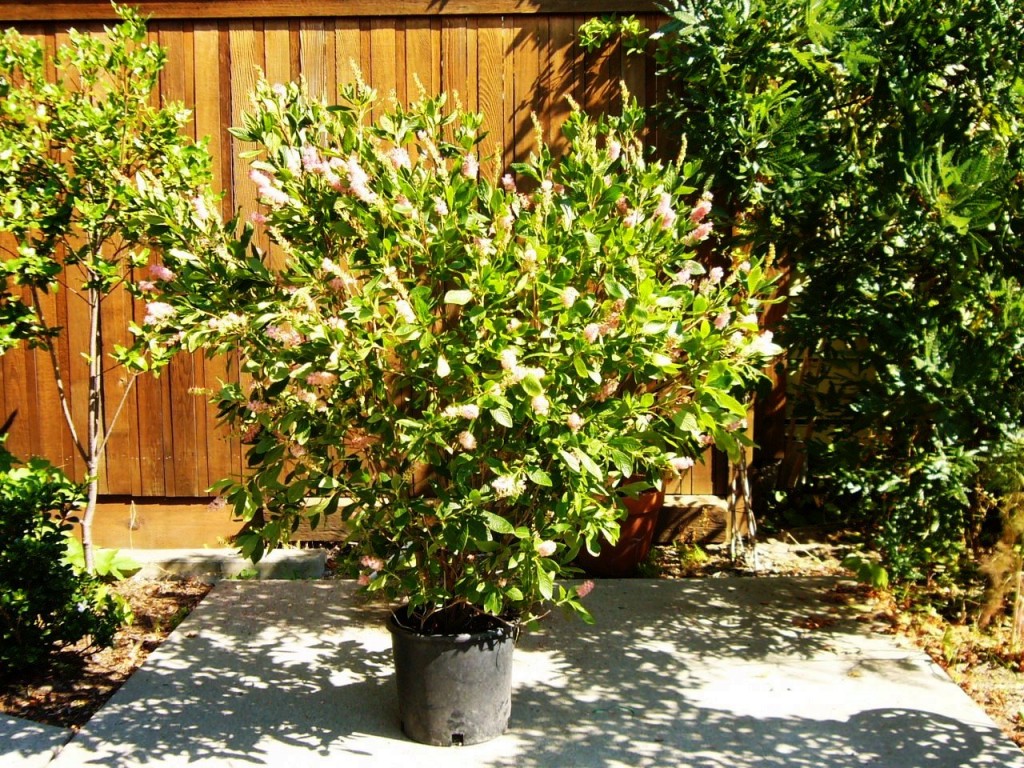 I tried to pretend I wasn't ready to just run into the store and buy it so I forced myself to walk around the outdoor nursery and look at all the other plants. Minter's carries all the basic stuff you'd expect like vegetables, perennials and annuals. They also make the extra effort to get things that are a little out of the ordinary but are still appropriate for the Pacific Northwest garden, like clethra alnifolia. After about 10 minutes I started to worry that someone else would abscond with my ruby spice while I wasn't looking, so I hurried into the store.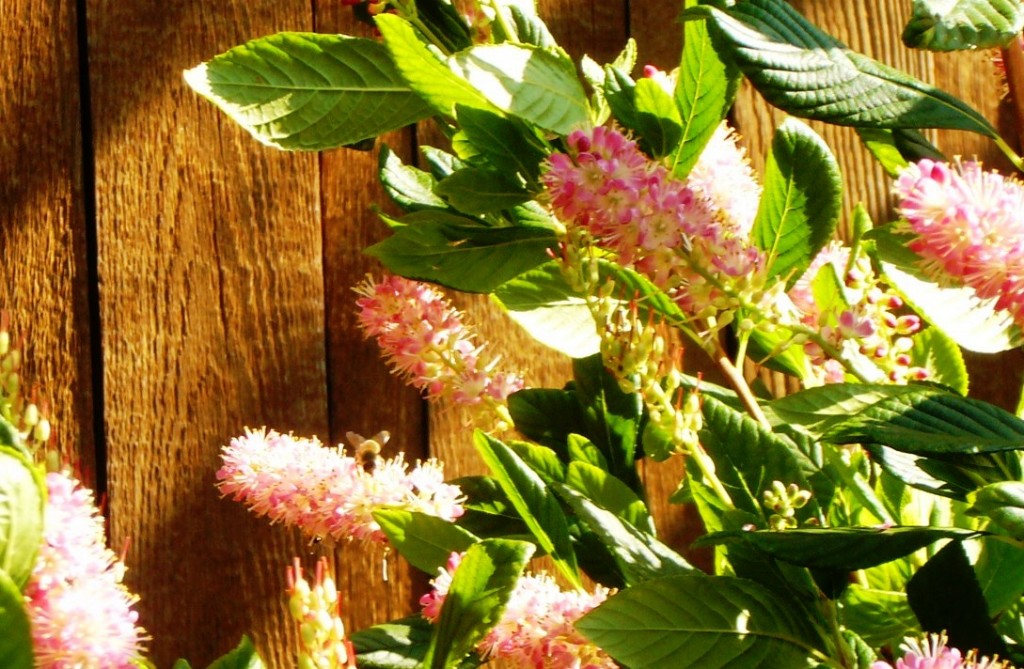 A really nice guy named Paul rang me up, gave me some new information about bees, then came out and magically shook and twirled all of the bees off of the shrub before putting it gently in my car. He did not get stung and neither did I. The bees were not interested in us in the least.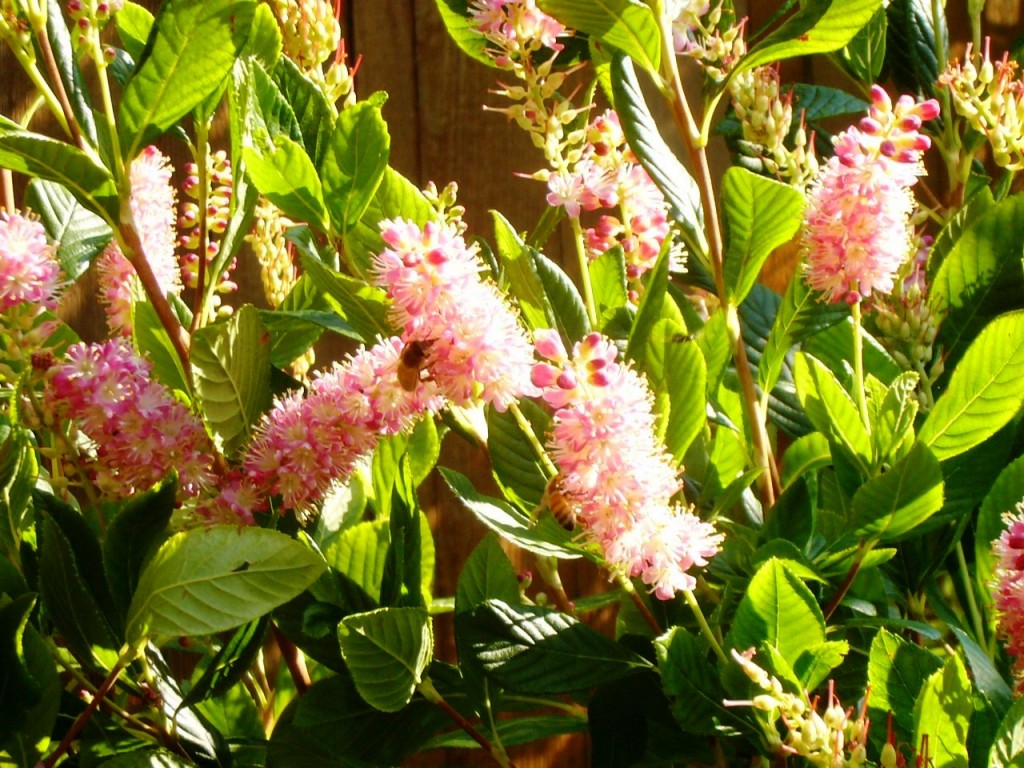 At first the bees just kept chasing the shrub as he carried it to the car. They were as sad to see it go as I was happy to be taking it home.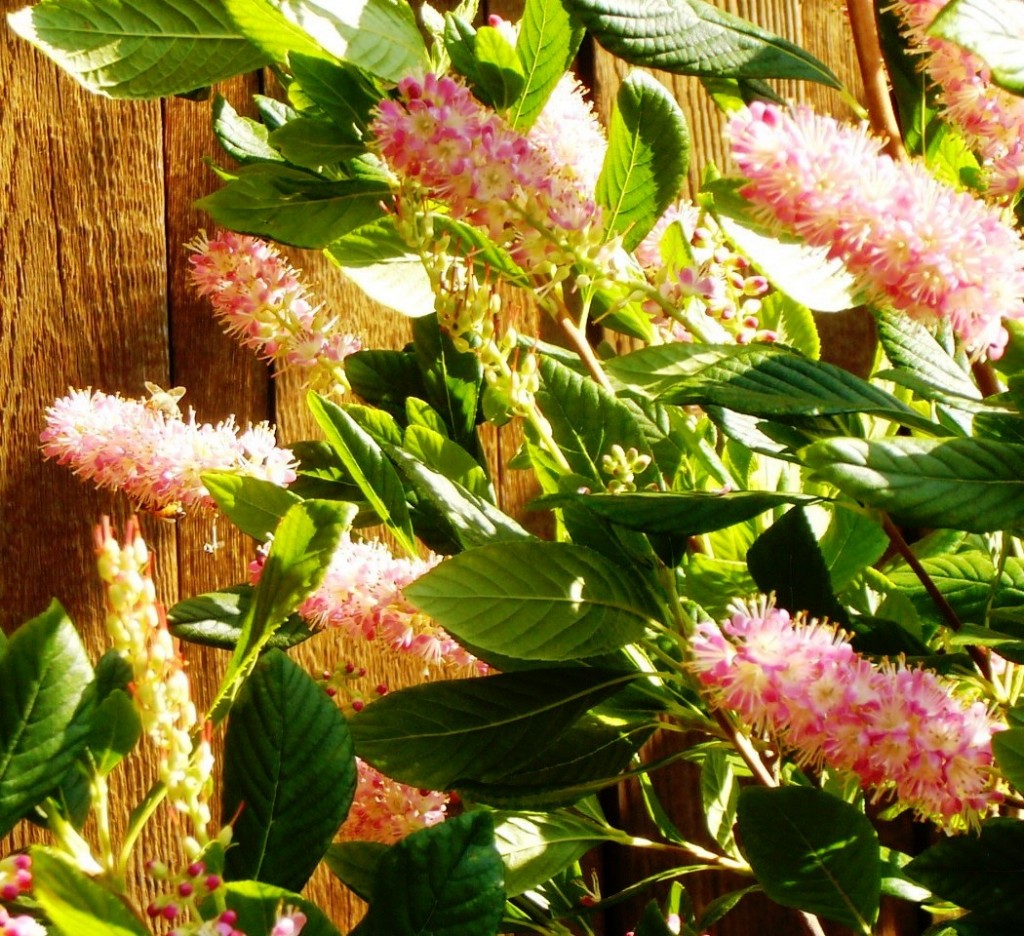 Driving home I felt like I had the best air freshener in the world. Ruby Spice truly lives up to its name with its herbal or spicy scent which sometimes reminds me of basil. This is how it attracts bees, butterflies and hummingbirds.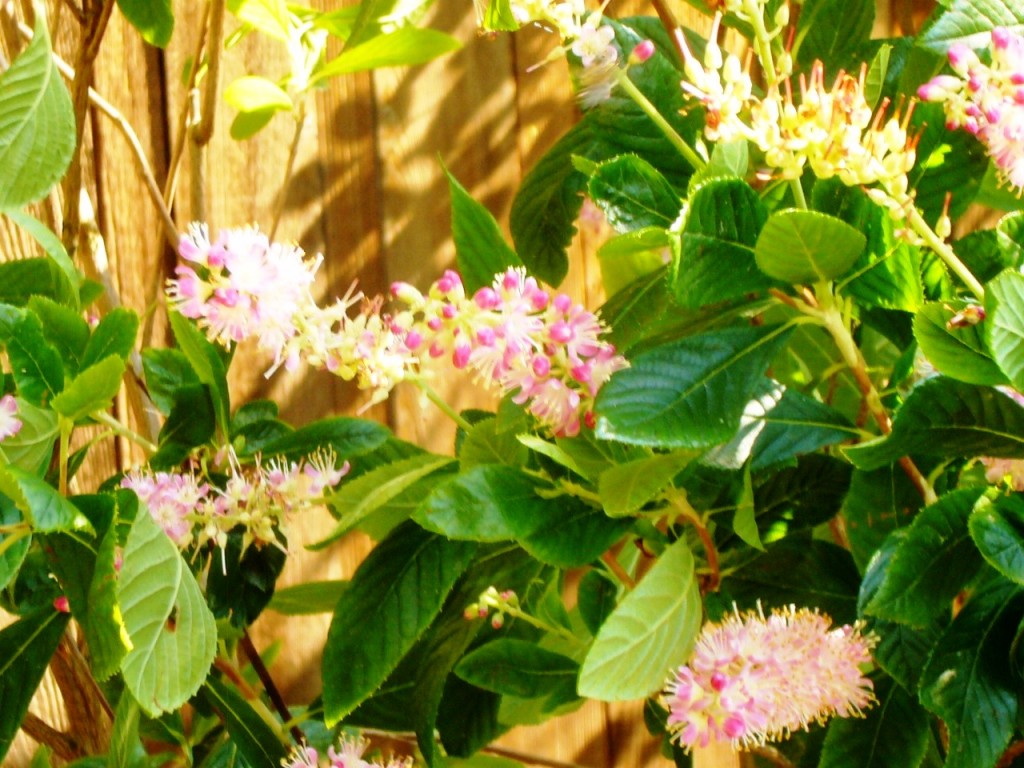 Clethra alnifolia "Ruby Spice" summersweet is a sport of "Pink Spires" from the family Clethraceae (white alder) and has the most vividly colored flowers of all the summersweets. The buds of the bottlebrush shaped flowers are a garnet or ruby color, followed by the pink and white blooms with yellowish centers. Ruby Spice is considered a late summer bloomer. This year it started blooming in mid to late July. It's a deciduous shrub with yellow foliage in the fall. It will grow to about 4-6 feet wide by 6-8 feet tall.
The name clethra (KLEE-thra) is Greek for alder tree and alnifolia means "alder leaf". The leaves of summersweet do resemble the leaves of an alder. Clethra alnifolia is an east coast native where it is also known by the name sweet pepper bush.
I've planted it in an area where it will get full sun at times and dappled shade most of the day. It likes to stay moist so I've placed it on the north side (in my case also the tiger side) of the house. Still, it will need daily watering for some time, especially with this year's hot weather.