Übrlocal : The Latest Intersection of Technology and Local Food
There's a new startup in town, just in time to help you figure out what to do with all that zucchini and it's called Übrlocal. Tech savvy and foodie Seattleites are the perfect candidates to participate in the beta testing of this latest intersection of technology and local food. In this KUOW radio interview, Kamal Patel, cofounder of Übrlocal, discusses this new virtual market for Seattle's foragers, urban farmers and gardeners. Their goal is to connect the micro producers and growers with the bigger local food market of Seattle.
Übrlocal wants to help you trade, sell or give away your overabundance of green beans and squash. Currently, most of the produce offerings are for trade or are free. Right now the service is free for beta testers but in the future there will be a percentage of your sales that will go to Übrlocal.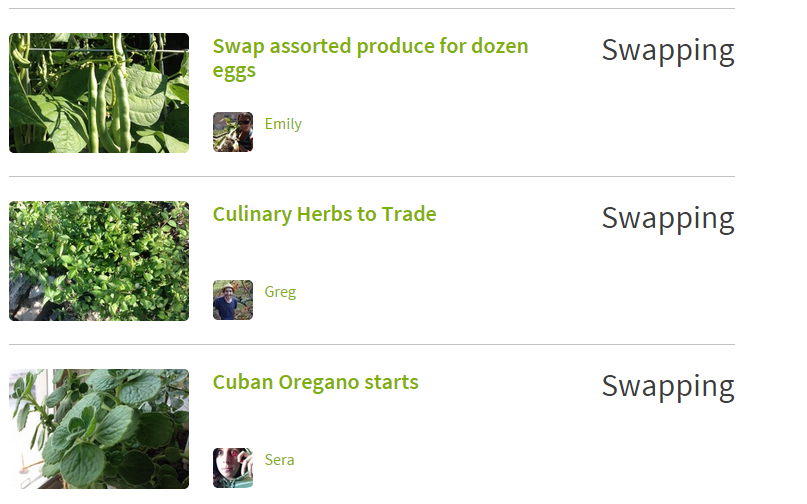 The reason this kind of service is being tested and developed here is that the city of Seattle is known for being progressive in its policies about local food, which makes this kind of commerce legally possible. Seattle citizens are allowed to sell their home-grown produce right from the back yard but they cannot distribute it. Customers must pick up the food from the home. The new cottage law opens the door for state certified bakers and cooks to sell from their homes as well, but only up to $15,000.00 worth of goods a year.
Übrlocal is not just about veggies. Here are their other offerings:
Another reason Seattle will be a great testing ground is that we grow produce year round. It will be interesting to see what happens with Übrlocal over the coming months.