When I was growing up during the 1970s in a small town in Arizona, one of the highlights of my life was a trip to Tucson where after completing our errands we would usually go out to lunch.
My favorite place, The Happy Italian, made an Italian sub that still stands out as the best sandwich ever to this day. My second favorite place was Marie Callender's* because they made the 'Frisco Burger: a cheeseburger on toasted sourdough with plenty of savory sauce. The sauce was a version of Thousand Island dressing which was popular at that time and a common ingredient used in hamburgers and sandwiches. If you ate a Big Mac in the seventies you know what I'm talking about. The secret sauce is just a version of Seventies Sauce.
For me, food that brings back memories adds another level of enjoyment. So – I decided to try to recreate that special Seventies Sauce. If you like a little heat choose the chipotle instead of the paprika. This sauce tastes great on a burger or as the dressing for a club sandwich.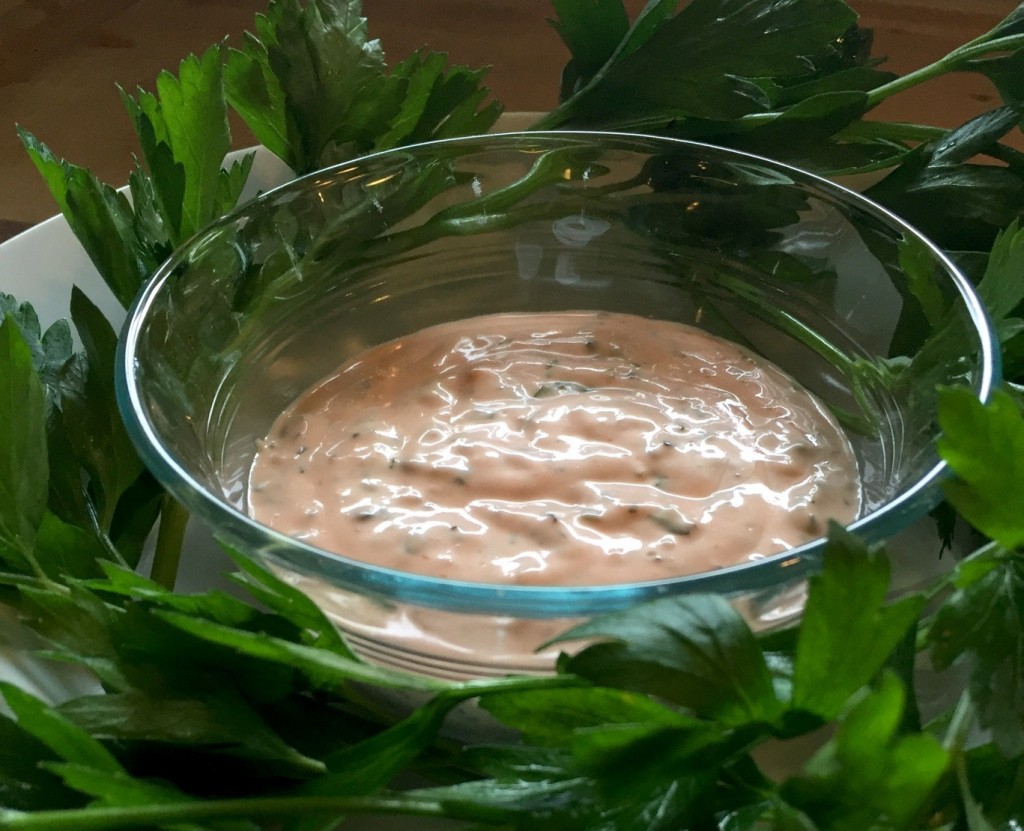 Seventies Sauce
Ingredients
1 cup homemade mayonnaise (store bought is fine)
1/4 cup ketchup
1 tbsp minced chives
1 tbsp minced parsley
1 tbsp minced onion
1 tbsp minced black olive
1 tbsp minced green pepper
1/8 tsp paprika or ground chipotle
Procedure
Put all the ingredients in a bowl and mix.
Add Salt and freshly ground black pepper to taste
The flavor is best at room temperature. Leftovers are good for about five days if refrigerated in an air tight container.
*Remember this is back when each Marie Callender's restaurant would bake their own bread and even grind the meat for their burgers onsite. They probably made the dressing in house too.