Five Years of Fresh By Northwest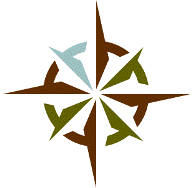 Today marks the fifth anniversary of Fresh by Northwest. Click here to read the very first post.
When I started the blog I didn't think about how long I would continue. I was spending most of my time and energy just learning about WordPress, SEO, and how to make the blog functional, rather than writing. I'm glad I took the time to learn how to do all my own technical support. When things break down I can fix them. If I want to add or change something I can do it myself. I've even learned to do customize the template I use by looking up snippets of code and inserting them in the right place. I am my own admin and I like it that way.
Because of the steep learning curve, I'm not sure I would have been able to keep it going through the first year. I had things to write about but not enough time. Heidi's collection of recipes provided the momentum that we needed to get readers. In the early days when I was still learning about software, tags and social media, she was writing the posts that are truly the backbone of the content on Fresh by Northwest.
And so, I will say a huge thank you to Heidi Rabel who joined me on the blog in November 2009. Heidi's posts are well written, the recipes work, and she knows how to do local, seasonal food wherever she goes. She still has more posts than I do even though she moved on to other projects in summer of 2013! I am slowly catching up. Heidi is more than a triple threat. She is a cook book and recipe writer, and a life long home cook who is perfectly at ease in a professional kitchen or as a cook at Camp Korey. I'm grateful to have a collection of her writing for my children. I don't think they understand what a treasure it is now, but they will appreciate it later.
Five Fun Fresh by Northwest Facts
On average Fresh by Northwest gets about 24,000 unique visitors a year and over 36,000 page views.
There are 378 published posts
Our readers come from 163 different countries. Here are the top ten:
United States
United Kingdom
Canada
Australia
Singapore
Malaysia
Philippines
France
New Zealand
Germany
About 73 percent of Fresh by Northwest readers arrive as a result of using a search engine. 13% come directly to the site. Only 3.4% come from social media referrals. The explanation? I am good at SEO. I don't spend enough time on social media.
Top ten pages in the last year:
Thank you for reading and visiting Fresh by Northwest. I'm going to keep on writing so I hope you'll keep coming back for more.