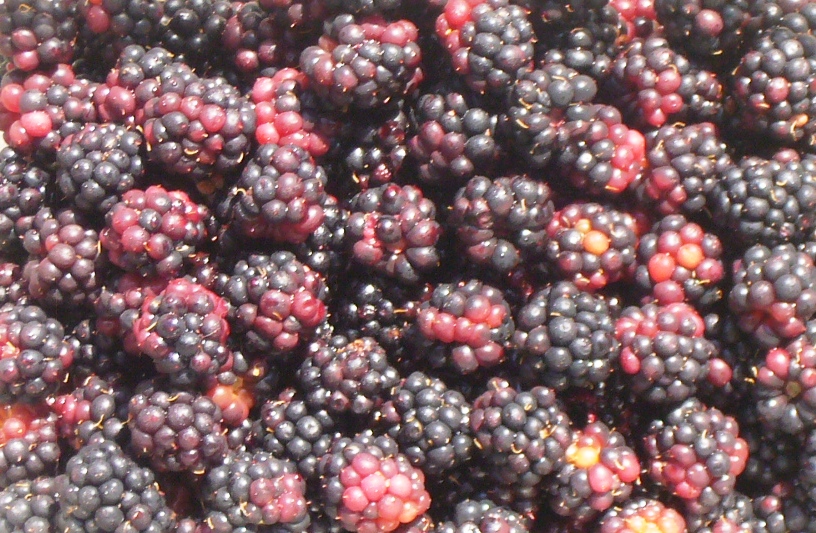 Joe is a 14 1/2 year old crossfitter and rower. Last year he did a big project about sports, fitness and nutrition for athletes. He is pretty food aware for a teenage guy. When he walks down to the boathouse for practice he goes by a huge patch of Himalayan blackberries. Actually he probably goes by more than one because there are so many patches of the invasive but delicious berry in Seattle. Inspired by the bonanza of ripe berries just sitting there for the picking, Joe came home and asked me if I would make him a blackberry pie if he picked enough berries.
Anyone who has ever eaten a pie that I made knows why I hesitated to say yes. But how could I resist his enthusiasm about foraging a food he had "discovered" – not to mention his hopeful smile? So what if it's 89 degrees outside and I've never tried making a berry pie before!
I found a simple and local recipe on the internet that was formulated by Marilyn Batali, mother of Washington state native Mario Batali. I bought two frozen pie crusts at the store; one for the top and one for the bottom. It only took a few minutes to put the pie together once the berries were cleaned.
Behold the result: