Helleborus lividus 'White Marble' (Majorcan Hellebore)
I mostly stick with plants, shrubs and trees of the PNW when I'm adding to my garden but I just couldn't resist the tender beauty of this Helleborus lividus 'White Marble'. It fits perfectly in the shady part of my woodlandish garden.   It's going to need a little more shelter than other hellebores because it is probably the least hardy.  If I don't place it right I expect it to burn from too much sun or die in the first hard frost it encounters.  I'm taking a chance on it because it's locally produced (Skagit Gardens) and once I saw it I just couldn't resist its unusual rounded, silver veined foliage. This is not your usual hellebore.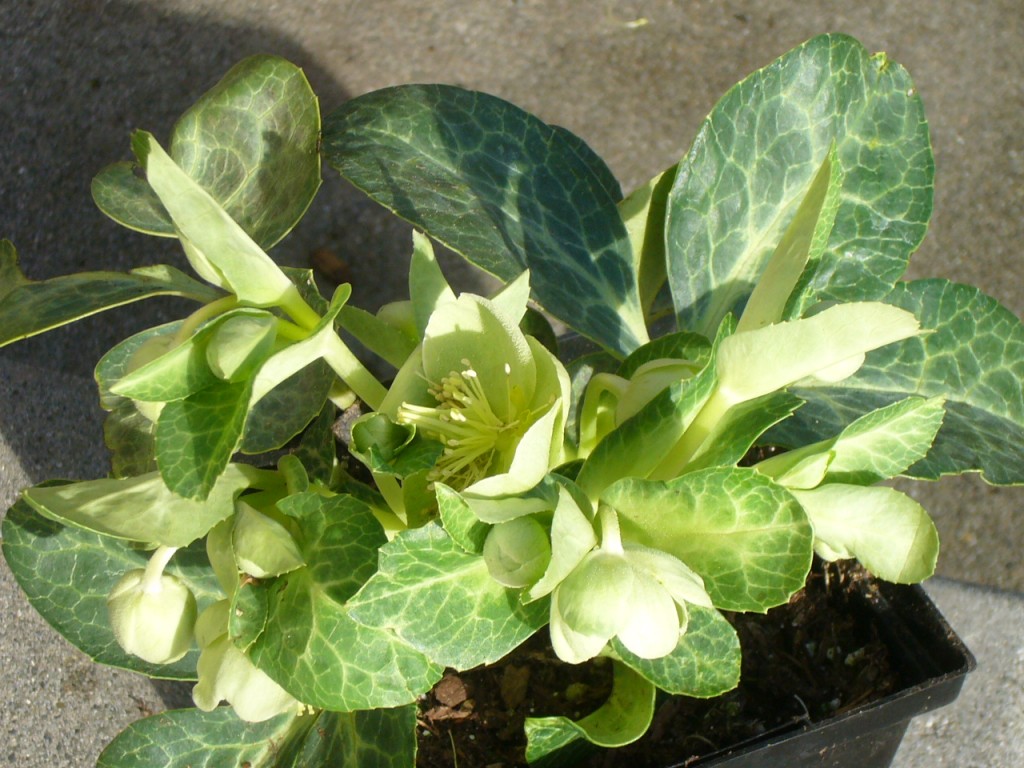 You won't need too much room to accommodate this Majorcan native.  Even with it's blooms it is not ever going to be taller than 12 inches or wider than two feet. The leaves are rounded, unlike the pointed leaves of most hellebores. The silver veins make a marbled pattern on a dark green background.  The flowers are a creamy green and will appear between December and February.  Be sure to keep Helleborus lividus moist, cool and sheltered from winter frost and midday sun.