An Irreverent Easter Menu
The only requests for this year's Easter celebration were for hard boiled eggs and chocolate bunnies. I took this as an out from making a traditional Easter dinner that (for me) must include a good ham, butterflake biscuits, green salad or steamed broccoli and some potatoes au gratin. So what to make? I ended up deciding to serve deviled eggs with lunch and Moros y Cristianos (Moors & Christians) or Cuban style black beans and rice for dinner. The irony didn't occur to me until I was cooking the eggs.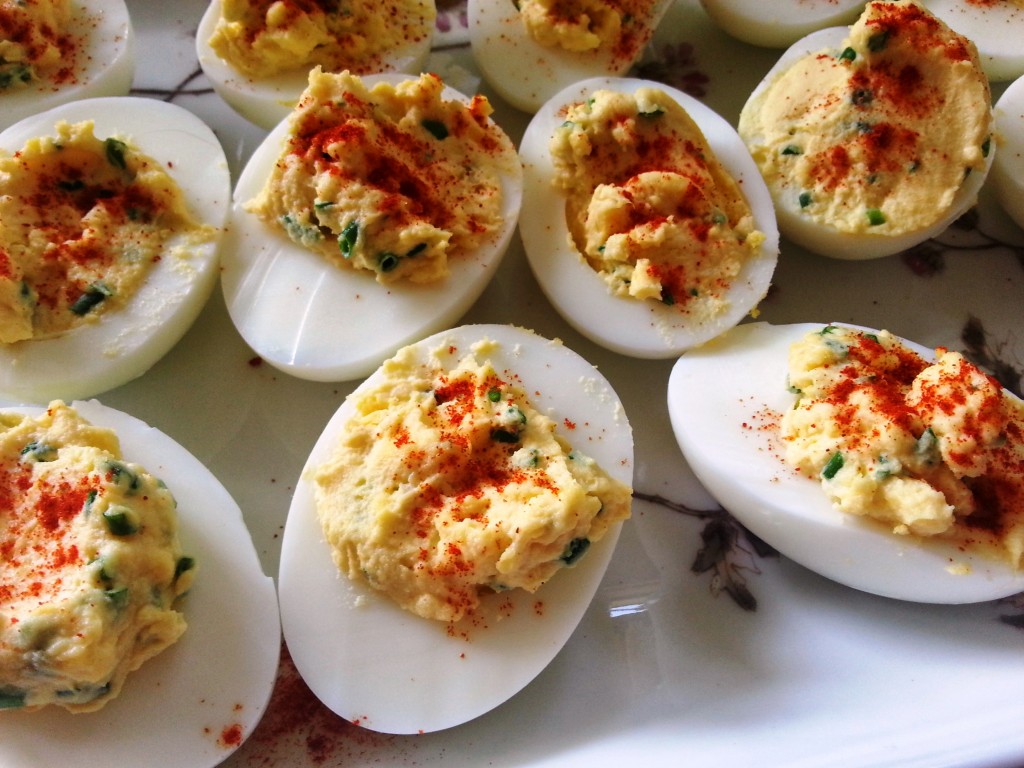 I used a basic deviled egg recipe, reduced the amount mayonnaise slightly, and added horseradish as well as some chopped chives from the garden. They are called "deviled" eggs because they have some spice or a little heat to them. Usually that means mustard is involved, but you can add any ingredients you like to flavor them.
About the Moros y Cristianos…I only thought of making it because of a craving. I have been trying to make a decent rice and beans dish for some time now, almost always ending up with a somewhat gloppy or sticky pot full of good flavored food with a disgusting texture. My family has been very tolerant.
I finally found the recipe that works for me. It was fluffy and not at all greasy. This is a recipe that will adapt well to whatever you happen to have in the pantry or refrigerator. But don't break the rules of the bean and rice ratio – it's perfect!
Instead of the pork I used cooked leftover pork shoulder. I didn't have any chorizo or bay leaves so I left them out. It was hands down the best black beans and rice I've ever had. I'm going to have to try some of the other recipes on that blog now.